As featured in Sonoma Magazine
The heart of the California Central Coast is a mere four hours south of San Francisco, with stunning seaside villages like Cambria, Morro Bay, and Avila Beach. But it also is home to a remarkable cool-climate wine country that, to date, has flown largely under the radar.
For wine aficionados and casual tasters alike, it's a discovery worth making. A leisurely road trip down Highway 1 through Big Sur Country is a soothing way to set the mood and decompress before entering the realm of the Middle Kingdom, where freeways, traffic jams and maddening crowds are nonexistent.
The northern gateway is Hearst Castle, reposing in storybook fashion on a Santa Lucia mountaintop a mile above calving sea lions, cavorting otters and migrating whales that scoot along the San Simeon Coastline.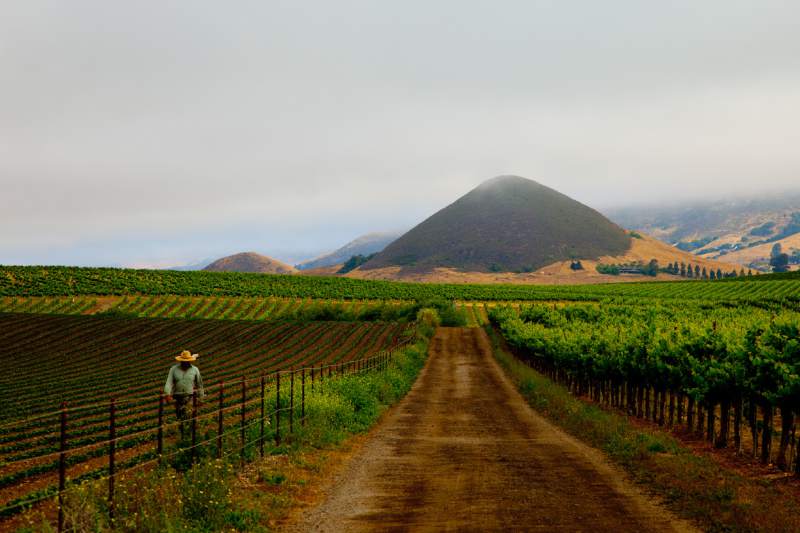 Castle by the Sea
Hearst Castle, operated today by the California State Parks, was the one time mega-estate of newspaper tycoon William Randolph Hearst. Plan to spend a half day touring the castle and walking on San Simeon State Beach, directly across Highway One from the Hearst Castle entrance.
Then turn your attention to the Hearst Ranch Winery a few yards down the lane from the park entrance, owned by Steve Hearst (William's grandson) and his partner, Jim Saunders. The tasting room is situated in the creaky wood-floor circa-1850s Sebastian General Store that, in its infancy, catered to whalers.
In its current incarnation, you'll find a superb selection of Hearst wines utilizing Central Coast's finest grapes, from chardonnay to tempranillo, locally crafted olive oils and an array of items to nosh on, including killer burgers.
Ten miles south the artsy community of Cambria, akin to a mini-Carmel, features an array of fine-art galleries and a diversity of dining options from casual to classy. Not to be missed is Moonstone Beach with rambling bluff-top boardwalks and an array of architecturally enticing seafront inns and motels.
The entire coastal realm is defined and delineated by the Santa Lucia Mountain range that blocks the sometimes scorching summertime heat in the interior valleys, and moderates wintertime coastal temperatures.
On the seafront side of this range you will find San Luis Obispo Wine Country. It is California's coolest winegrowing growing region, situated south of San Luis Obispo, where the vineyards are just 5 miles from the ocean on average.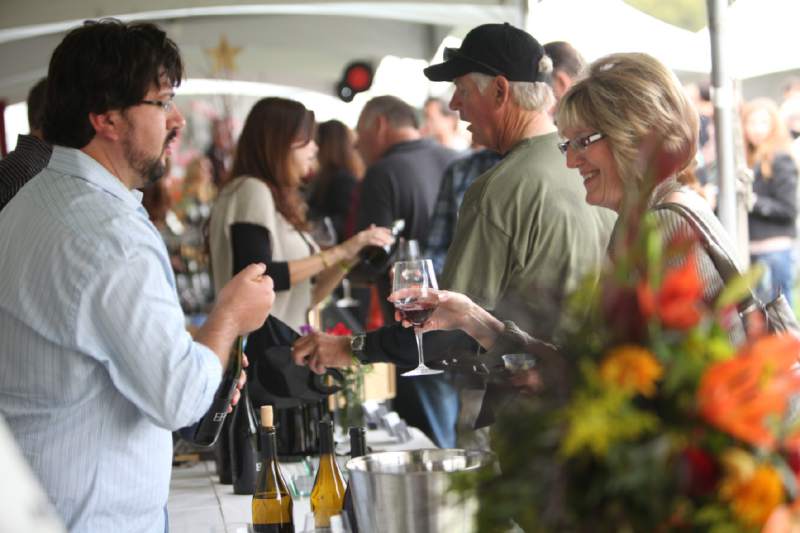 Cool-Climate Grapes
Here in the adjoining Edna and Arroyo Grande valleys, some of the world's finest chardonnay and pinot noir vines are nurtured. Aromatic whites and Rhone varieties also thrive in SLO Wine Country.
The cool-climate grapes grown here are so coveted that in addition to berries processed locally, untold truckloads head north at harvest time to the Santa Cruz Mountains and Napa/Sonoma vintners.
Back in 1880, a visionary pioneer planted a few acres of zinfandel in the upper Arroyo Grande Valley. Even though the vines were abandoned for decades, they were rediscovered and revived by winemaker Bill Greenough in the mid-1970s.
Today those 135-year-old vines produce incredibly flavorful and zesty wine that is made by Greenough's son, Tom, and poured at Greenough's Saucelito Canyon Winery tasting room, located in Edna Valley a couple miles south of San Luis Obispo.
Odds are excellent that when you stop in for a tasting at one of the wineries, you will likely meet and visit with the owners, or their sons and daughters. Many of the families have been in the business for decades.
The 125-acre Wolff Vineyards in Edna Valley have been producing teroldego, pinot noir, riesling and chardonnay grapes for 35 years. Elke and Jean-Pierre Wolff bought the property in 1999, so stop by the tasting room, and you're bound to meet them or their two sons.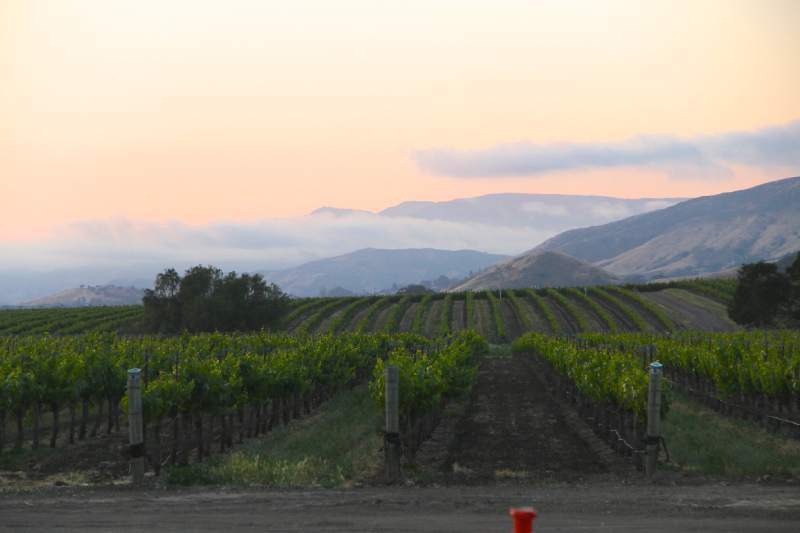 Old Edna Townsite
Head down Edna Valley on Highway 227 from Saucelito and Wolff and you'll spot Old Edna Townsite on your right.
A century ago, Edna was a crossroads gathering spot for local farmers and ranchers. Today the corrugated-metal clad Old Edna Mercantile is the home of Sextant Winery's tasting room.
Old Edna Town's best-kept secret is out back, where you'll find two 100-year-old farmhouses that have been lovingly restored as farmstay vacation rentals. There's even an authentic Gypsy wagon available in conjunction with a "Suite Edna Guest House" stay.
Another farmhouse is hunkered on a hillside just south of San Luis Obispo off Highway 101, where 83-year-old Herb Filipponi grew up milking cows with his father.
When the dairy industry withered on the Central Coast in the 1960s, Herb ran cattle until his daughters, Dana and Julie, talked him into opening Filipponi Ranch Cellars winery, with a tasting room in Herb's renovated family farmhouse.
A stop in at their winery just might include some engaging tales of the pioneer Swiss-Italian families who homesteaded on the Central Coast 100 years ago.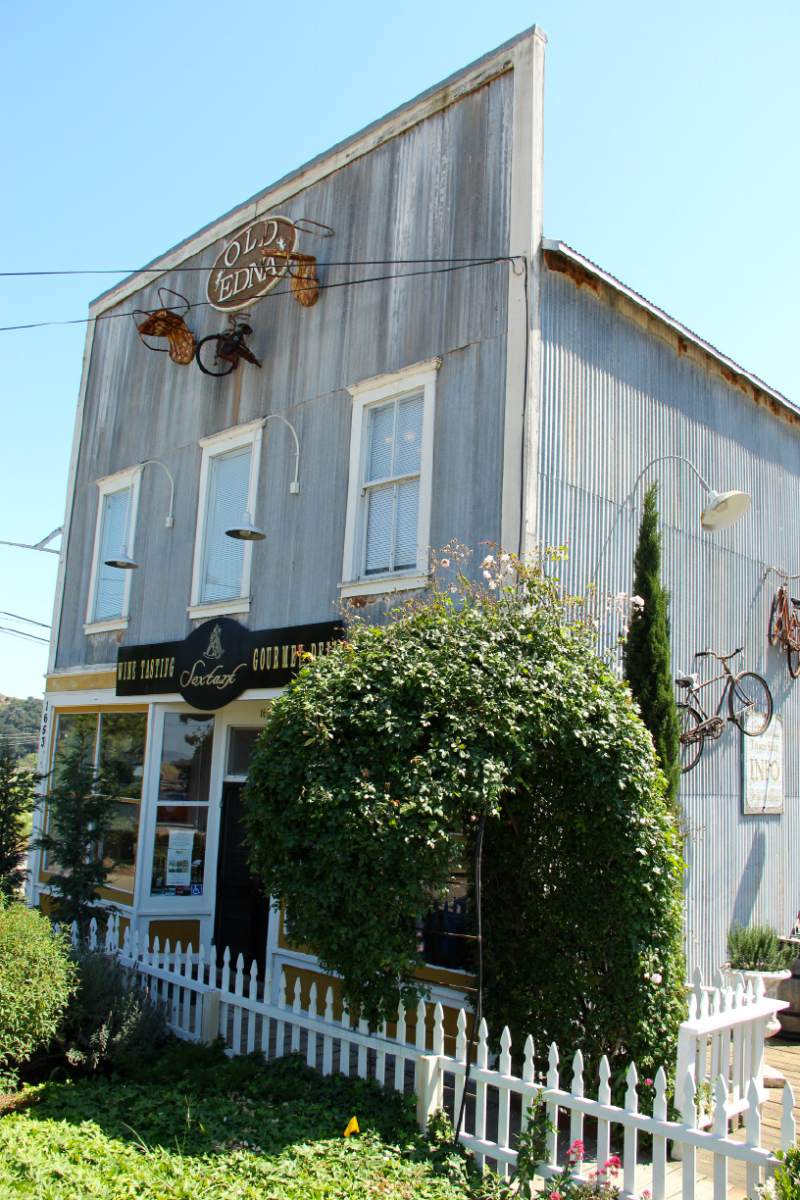 A Central Coast wine-centric exploration would not be complete without at least a half day earmarked for exploring Avila Beach, Pismo, Shell Beach and Old Town Arroyo Grande.
A short hop south of Arroyo Grande off Highway 101, Laetitia Vineyard and Winery produces exceptional classic French-style méthode champenoise bottle fermented sparkling wine from its estate chardonnay, pinot noir and pinot blanc grapes.
Ask for David Hickey, Laetitia's effervescent sparkling winemaker, who will wax poetically about crafting some of California's finest "Champagne."

Thomas C. Wilmer is the host of NPR digital media travel show "Journeys of Discovery with Tom Wilmer."