By Thomas Wilmer
American mayors and city council members serve on the front lines of our society—they interact on a daily basis with local constituents…and thus mayors and town council members have a close-up pulse on America's heartbeat. Mayors deal on a daily basis with the personal issues that effect their collective community, and by extension the country at large.
In my travels around the country, whenever possible I try to meet and visit with mayors and city council members to discover the challenges facing America's towns and cities.
Below is a sampler of the most poignant and cogent interviews garnered over the past five-years.
Even though some of the mayors' terms have expired in the interim, the issues they discussed remain relatively timeless and just as applicable today.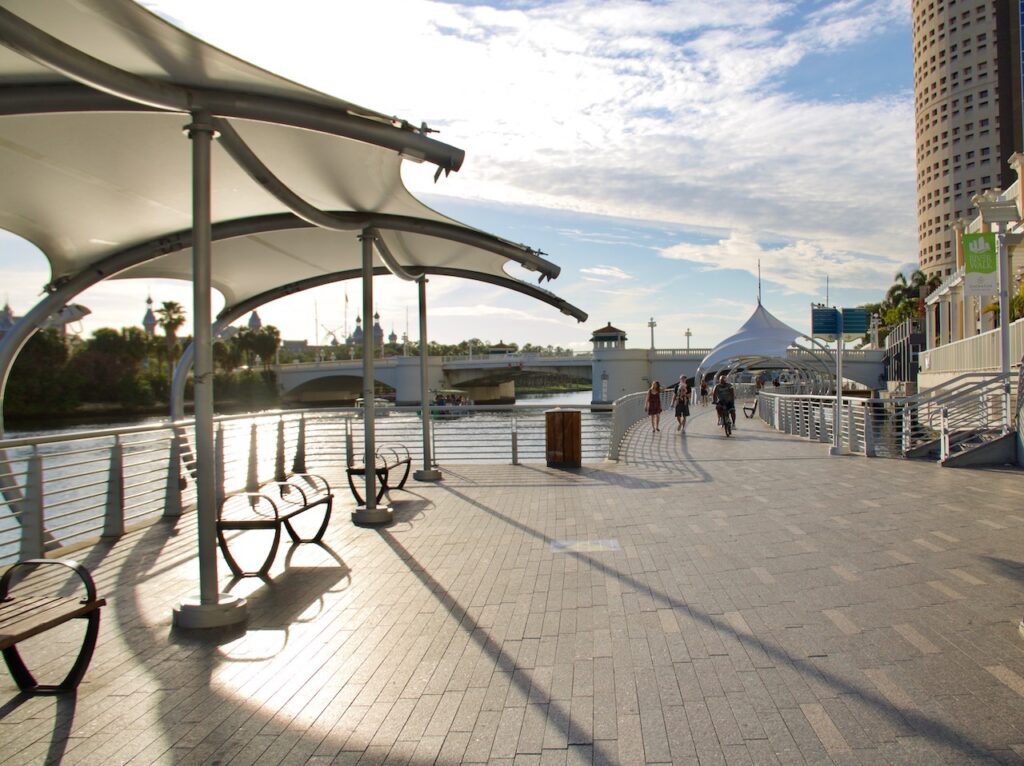 Tampa mayor's trifecta–housing, workforce development & transportation
Come along and join Mayor Jane Castor to discover the reasons why Tampa is one of America's safest and fastest growing cities with a dynamic economy that attracts legions of 30-somethings to relocate from around the country.
Castor's legacy as an engaged Tampa police officer for 30 years, including a tour of duty as chief, has left a legacy of a brilliant, functional community policing policy where the community knows the police officers and the police officers know the residents of the neighborhood communities.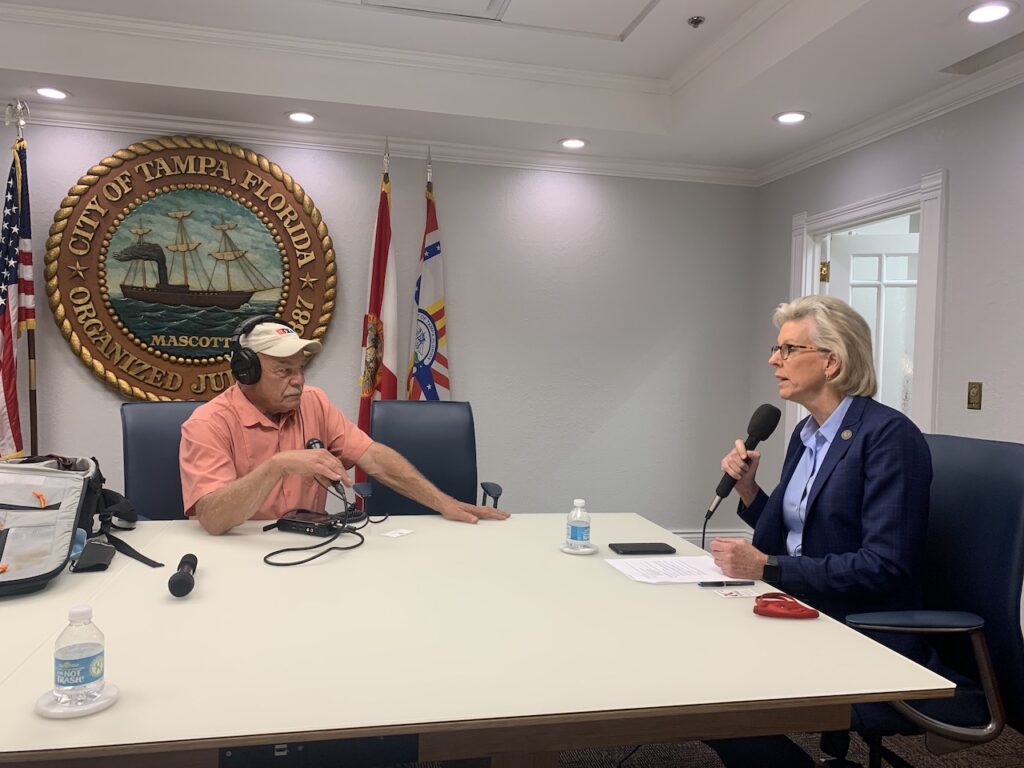 CLICK HERE TO LISTEN TO JANE CASTOR'S INTERVIEW
A conversation with Randall Woodfin
Birmingham, Alabama's youngest mayor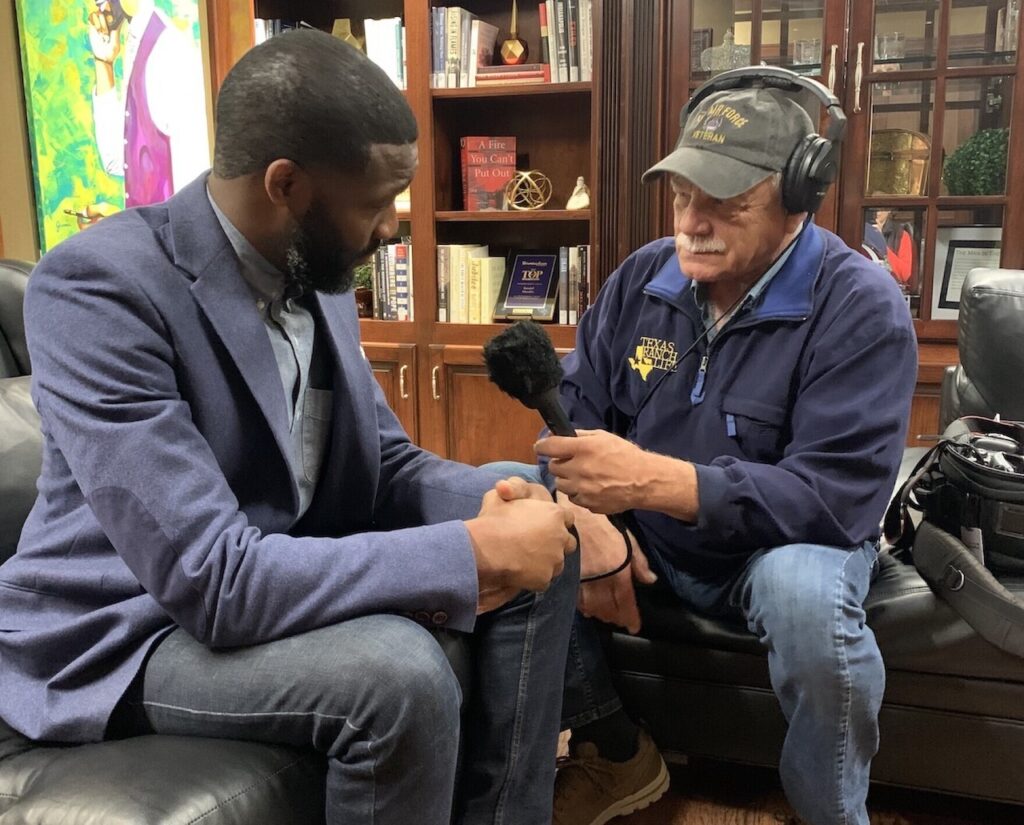 Mayor Woodfin has created cutting-edge initiatives such as "Birmingham Promise" where every high school graduate is offered tuition-free two or four-year university education.
Neighborhood programs include tax advantages for small business, crime reduction methods, and healthy food opportunities to combat local food deserts.
Woodfin was selected as one of seventeen speakers to jointly deliver the keynote address at the 2020 Democratic National Convention.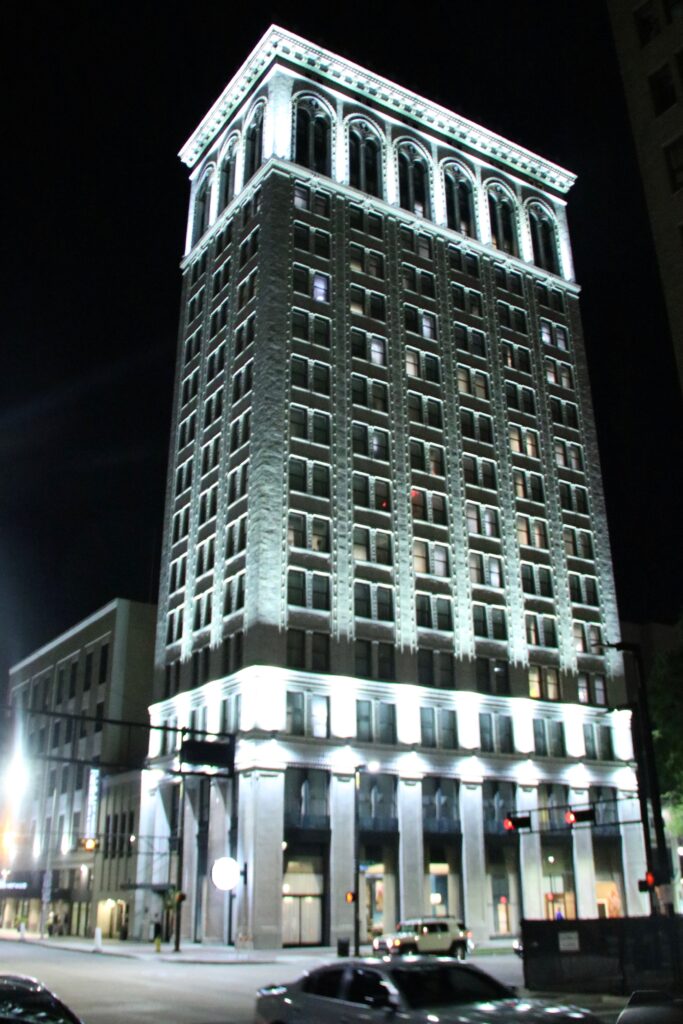 CKICK HERE TO LISTEN TO RANDALL WOODFIN'S CONVERSATION originally broadcast October 22, 2019
The City of Kyle—Pie Capital of Texas reinvents public transportation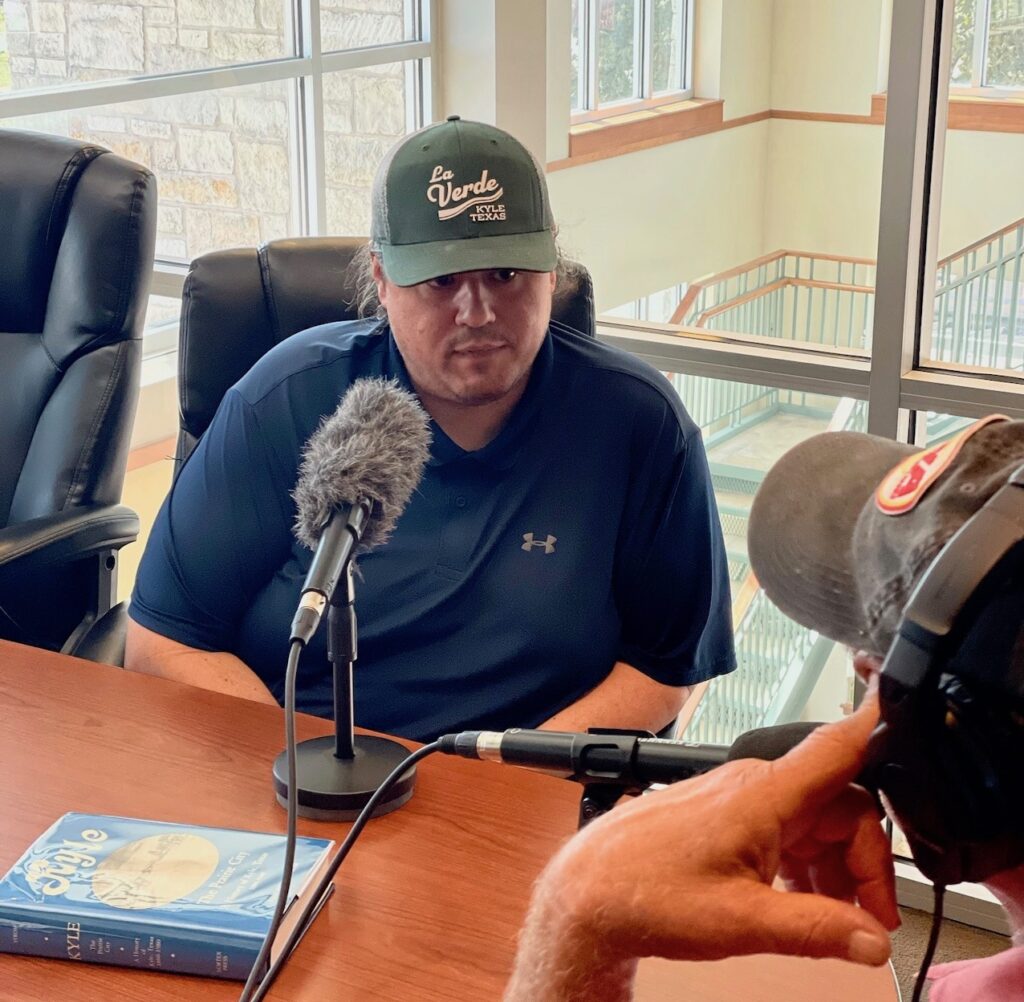 Correspondent Tom Wilmer visits with Kyle, Texas mayor pro-tem Rick Koch to discover why the town is one of the fastest growing communities in the state.
Koch also shares intriguing insights about the city's decision to ditch their community bus system in favor of nimble public transportation via subsidized Uber rides.
CLICK HERE TO LISTEN TO Mayor Pro-Tem Rick Koch's interview
originally posted August 2021
Millenial Mecca
Appleton/Fox Cities, Wisconsin ranked among America's 25 best places to live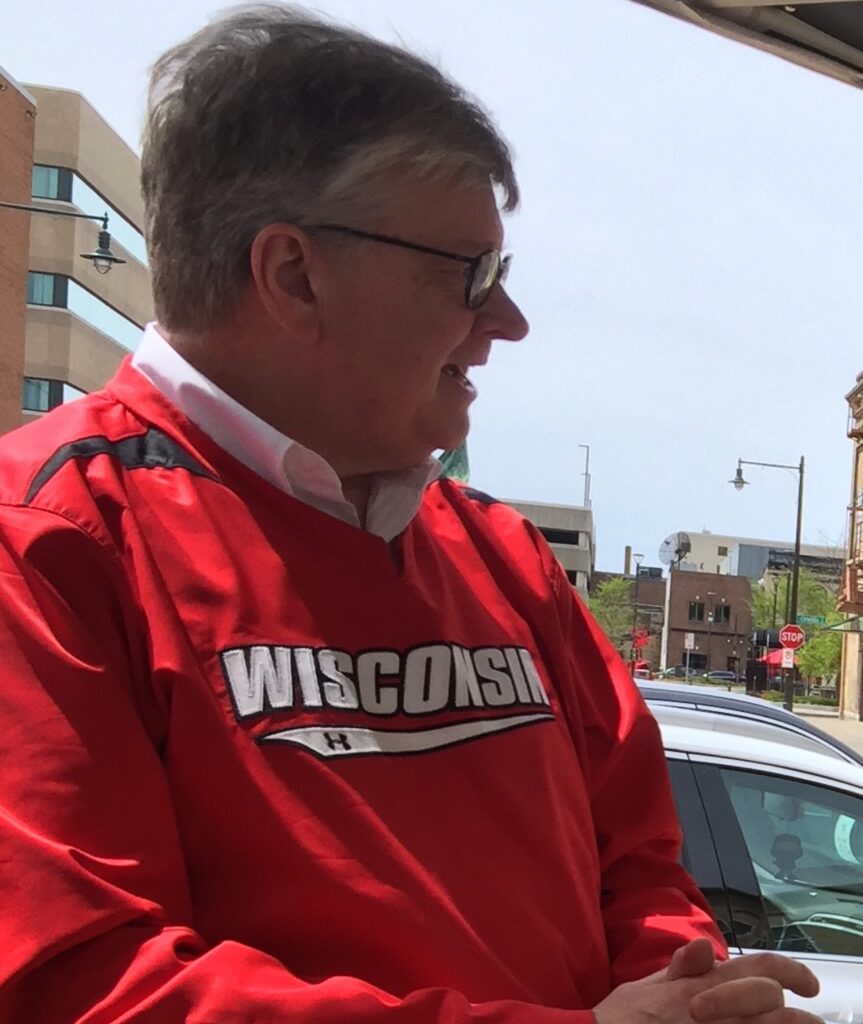 Join Appleton, Wisconsin Mayor, Timothy Hanna when he celebrated his 22nd year in office in 2018. Hanna explains why the Fox Cities region has evolved to become a magnet for millennials who find the thriving arts, culture, music, and theater scene alluring draws. 
In 2016, Money Magazine ranked Appleton as the 24th Best Place to Live in America.
Appleton is the core of the Fox Cities region, comprising 19 communities along the shores of Lake Winnebago and the Fox River.
Situated in East Central Wisconsin, Appleton is 31 miles south of Green Bay, 100 miles from Milwaukee, and 81 miles to Chicago's O'Hare Airport.
College and university life adds to the vibrancy of the region with Fox Valley Technical College and Lawrence University in Appleton, and the University of Wisconsin Fox Valley located in nearby Menasha.
The Lawrence Institute was founded in 1847, ten years before the incorporation of Appleton. The Fox Cities region has been a premier paper-producing region since the first mill opened in 1853.
Appleton claims the first telephone in the state of Wisconsin, and it was here that the town's electric plant illuminated the first home in America utilizing hydroelectric power—and the first town beyond the East Coast to employ incandescent lighting in America.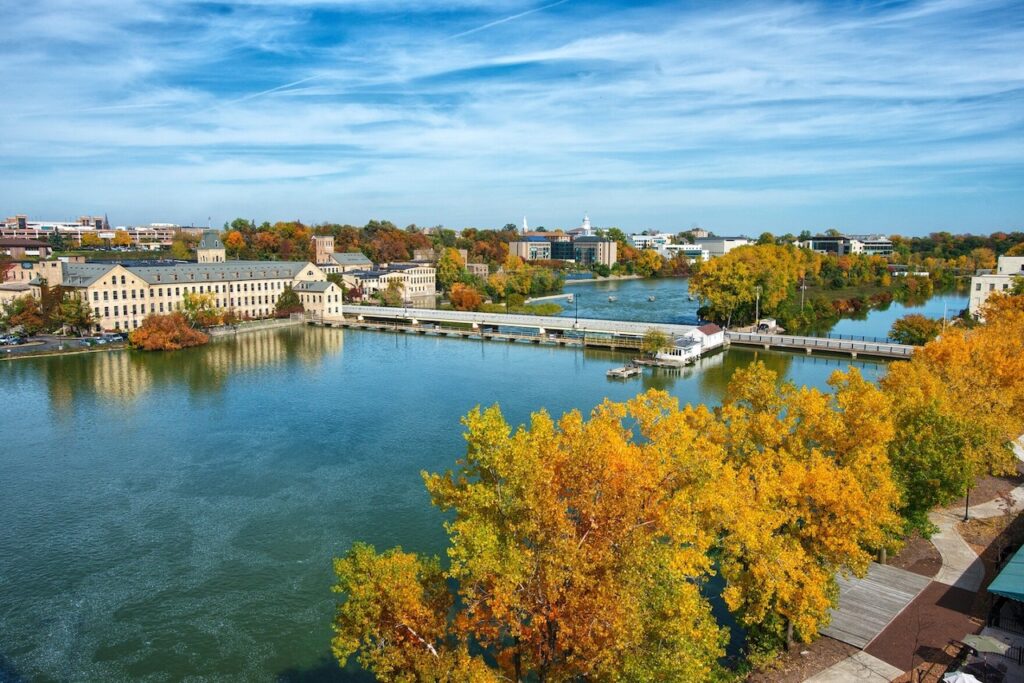 CLICK HERE TO LISTEN TO TIMOTHY HANNA'S INTERVIEW
Historic Racine, Wisconsin—a model for energizing the Heartland of America's economic engine
Correspondent Tom Wilmer met with Racine, Wisconsin Mayor John Dickert a mere week before he resigned in 2017 to take a new job with the Great Lakes and St. Lawrence Cities Initiative involved in the protection and restoration of the Great Lakes and St. Lawrence River. Dickert's commentary and insights remains timeless and just as applicable today.
Racine Wisconsin is just 22 miles south of Milwaukee but it's a world apart. Located on the shores of Lake Michigan, the town abounds with historic homes and a downtown that abounds with charm. Come along join John Dickert and discover how Racine is reinventing itself and attracting start-up businesses.
CLICK HERE TO LISTEN TO JOHN DICKERT'S CONVERSATION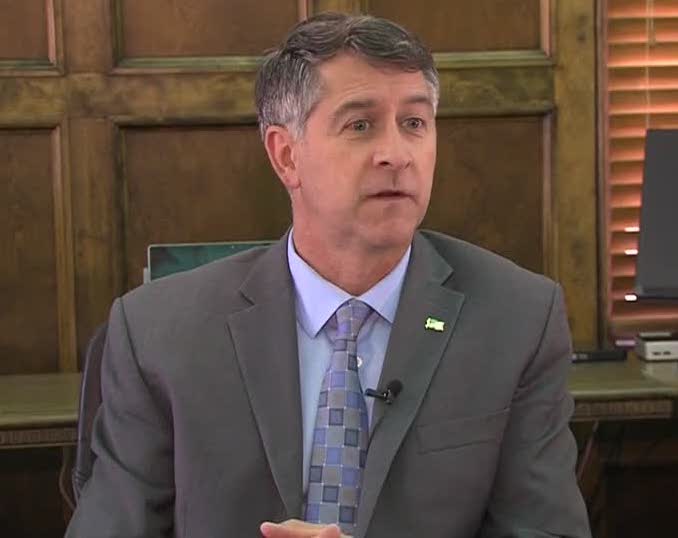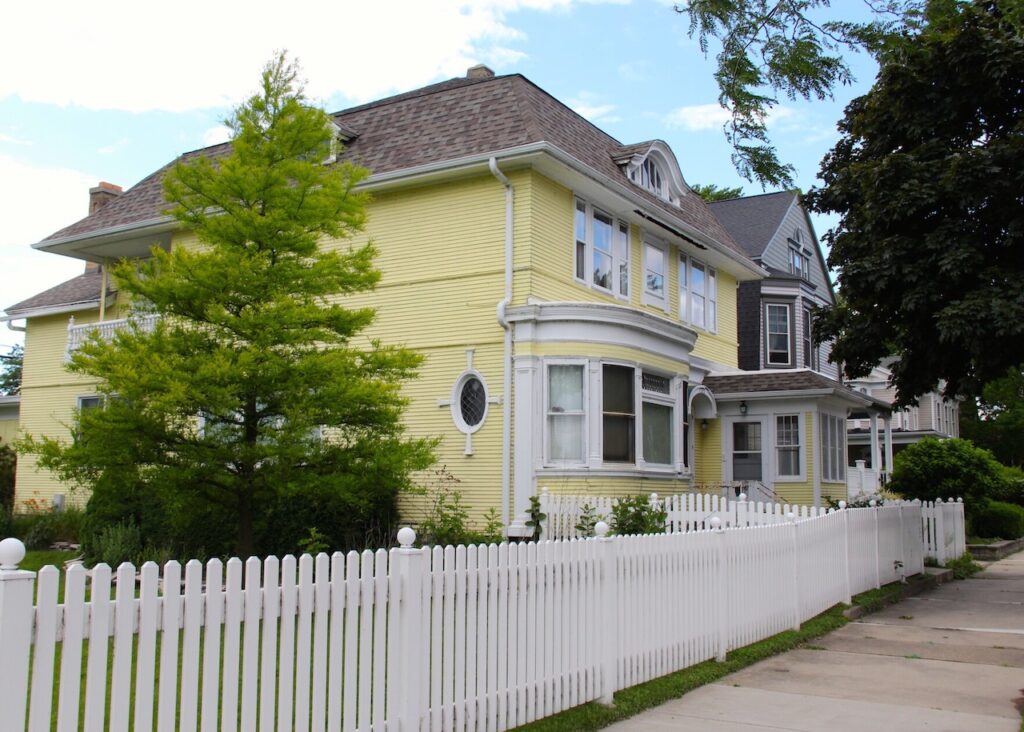 Responding to Calistoga California's community needs and wishes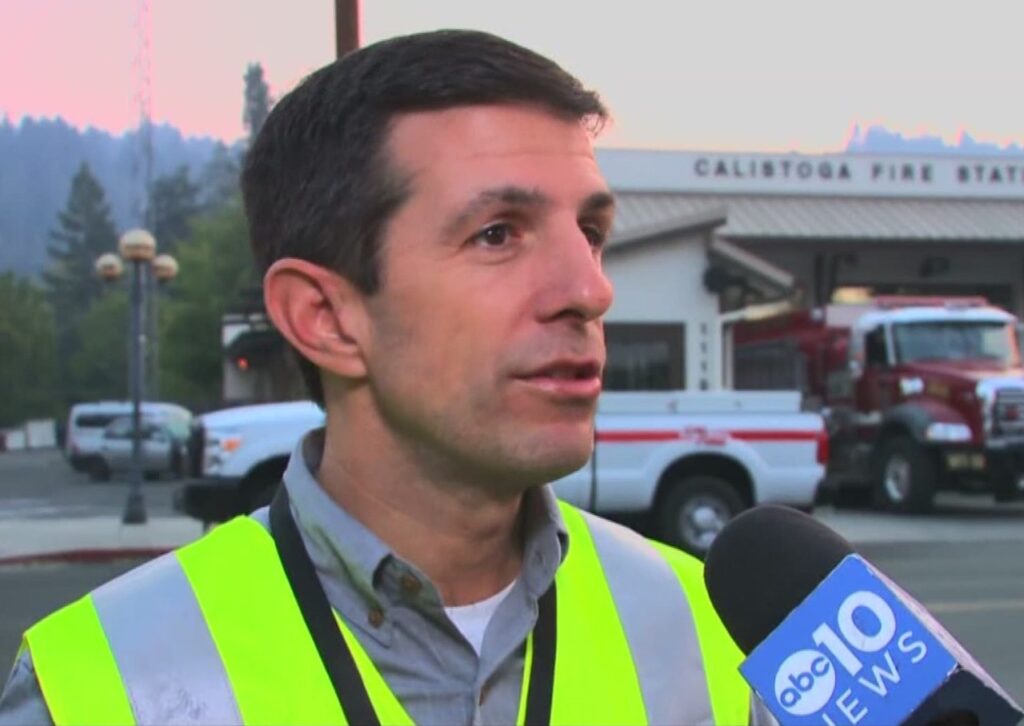 Join correspondent Tom Wilmer for a conversation with Chris Canning, mayor of Calistoga, California (recorded in January 2020–Canning's term of office expires November, 2022.
Canning reiterates issues faced by most every mayor across the country–including potholes and "keyboard cowboys".
Afterwards we'll visit with Laura Kirk Lee at Knights Bridge Winery in downtown Calistoga. Situated in the northern reaches of Napa Valley, the town cherishes its historic charms and slow-paced character.
CLICK HERE TO LISTEN TO CHRIS CANNING'S CONVERSATION
Pacifica—Hidden coastal haven
just 15 minutes from SFO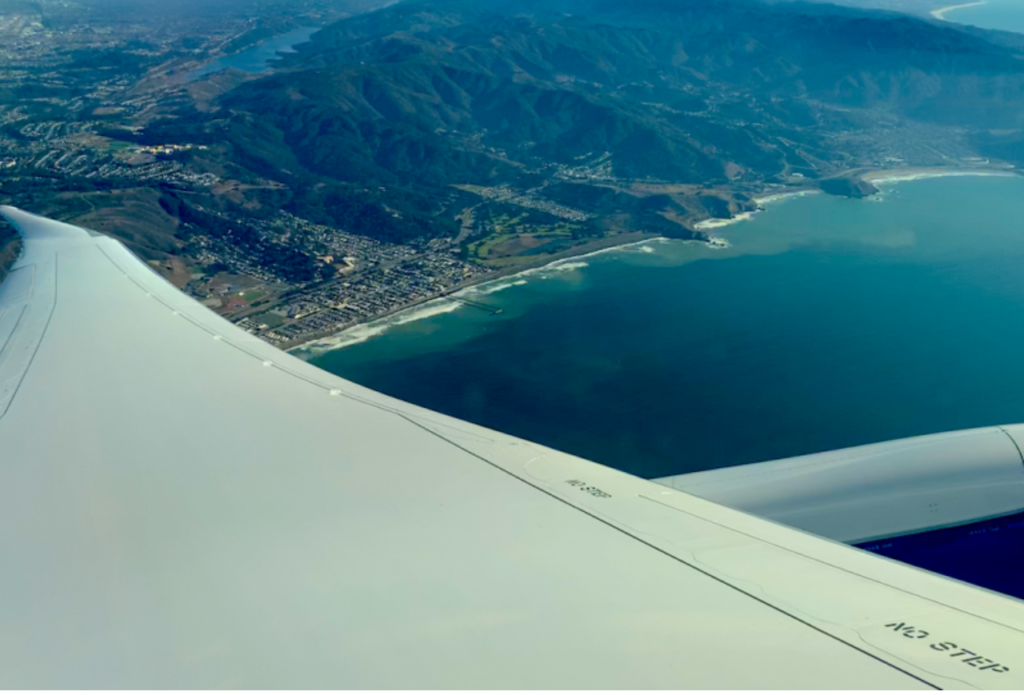 Correspondent Tom Wilmer reports from the coastal haven of Pacifica, California. Even though the oceanfront community is less than a 20-minute drive from downtown San Francisco, it's a distinctly kicked-back seaside town.
Join Wilmer as he visits with Pacifica City Council member, Mike O'Neill followed by a conversation with innkeeper Ella Patel at the new Anchor Inn with panoramic vistas of the Pacific Ocean. Recorded May, 2021.
CLICK HERE TO LISTEN TO THE CONVERSATION
Morro Bay, CA stacks coming down? Battery and wind power generation coming up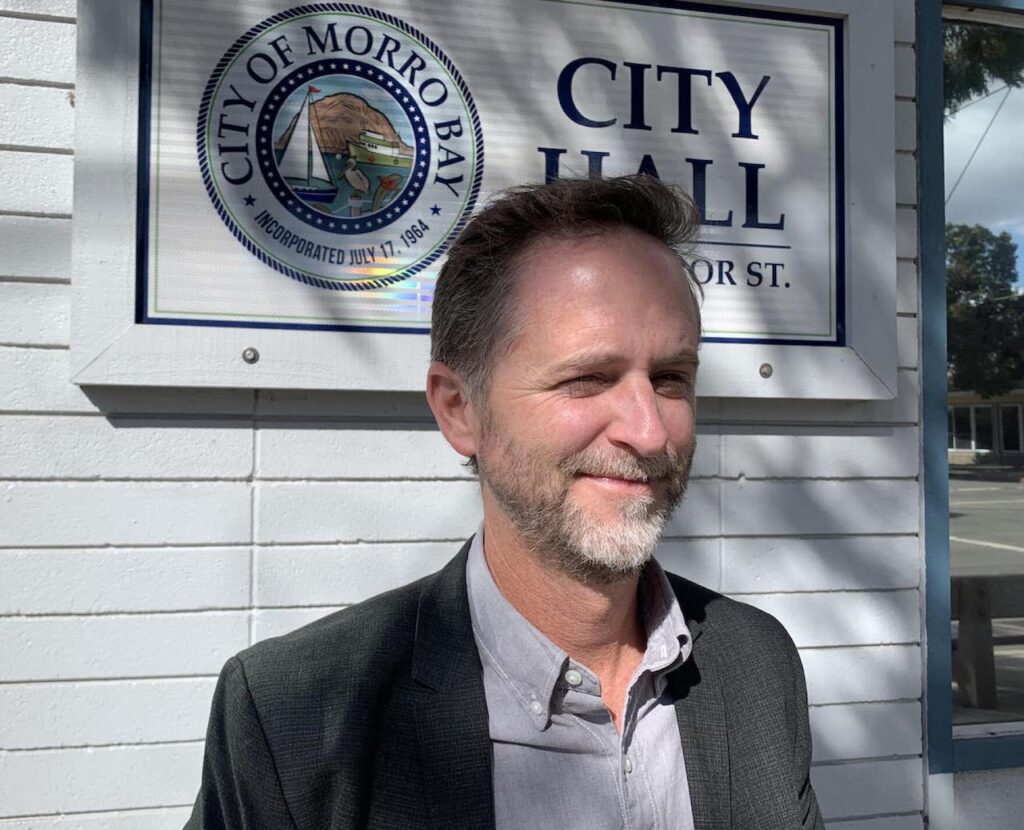 Join correspondent Tom Wilmer for a visit with Morro Bay City Manager, Scott Collins.
Collins shares insights about the latest plans to demolish the old PG&E power plant stacks, visions for offshore wind generation, repurposing the old PG&E power plant for use as battery storage and how the city is currently promoting Morro Bay tourism. Interview recorded February 2022.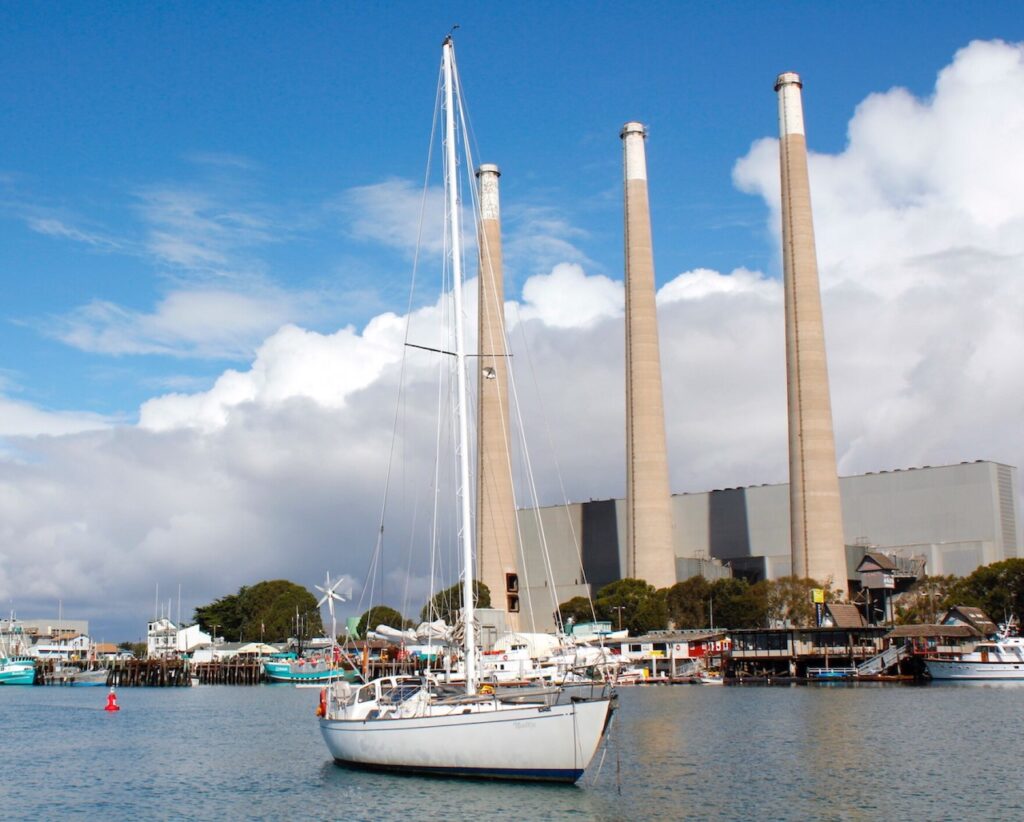 CLICK HERE TO LISTEN TO THE CONVERSATION
Sheboygan, Wisconsin
Malibu of the Midwest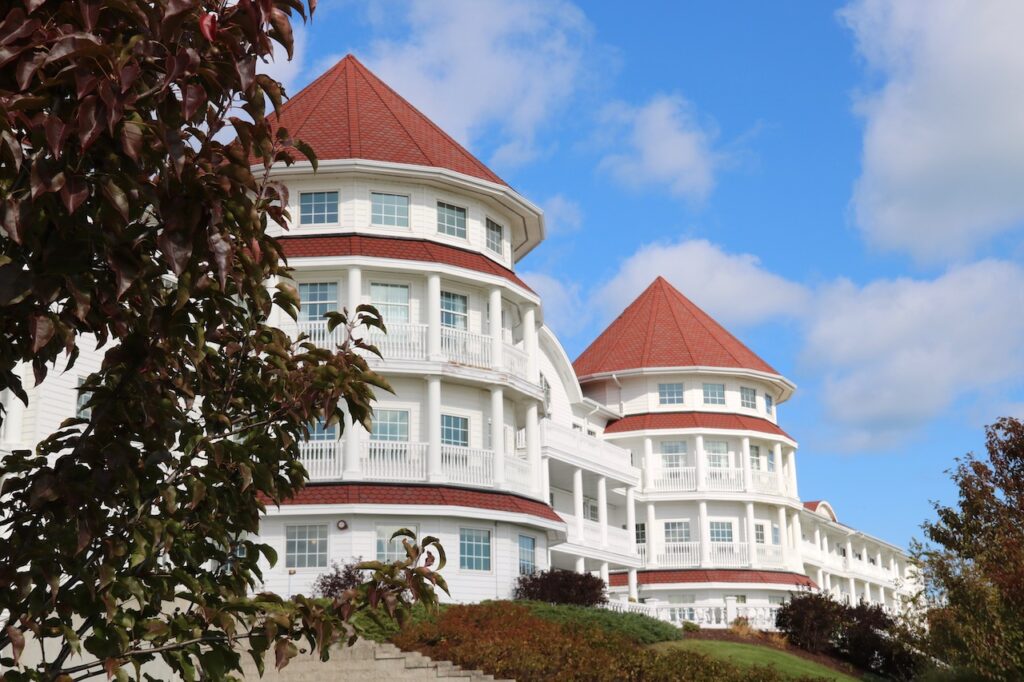 Correspondent Tom Wilmer visits with Shelly Harms, public relations director at Visit Sheboygan; Jamie Haack at John Michael Kohler Arts Center; Mayor Mike Vandersteen (his term ended April 2021); Chad Pelishek, director of planning and development and Craig Trost, communications director for the Wisconsin Department of Tourism.
Come along and discover why Sheboygan is the Bratwurst Capital of the World AND the Malibu of the Midwest!
CLICK HERE TO LISTEN TO THE CONVERSATION
TO LISTEN TO JOURNEYS OF DISCOVERY WITH TOM WILMER podcasts via the NPR PODCAST DIRECTORY CLICK HERE