Journeys of Discovery with Tom Wilmer iTunes, Apple Podcast, NPR One album art

Host of the Lowell Thomas Award-winning NPR digital media travel show, Journeys of Discovery with Tom Wilmer, Wilmer has also produced the on-air travel show for National Public Radio affiliate stations KCBX, KSBX & KNBX (Santa Barbara, San Luis Obispo, Monterey Counties) since 1989. He has also served as digital-media travel host for KRML in Carmel, California.

The Journeys of Discovery with Tom Wilmer podcast is also featured on the NPR ONE app, iTunes, Stitcher.com, player.fm (UK) a selected "Best Travel Roundup Podcast" and more than 20 other podcast channels around the world. Journeys of Discovery with Tom Wilmer travel show covers a wide array of subjects including agriculture, culture, arts, science, history and cuisine.

In addition to winning the 2017, 2016, 2015 & 2013 Lowell Thomas Award–Best Radio Travel Show, Wilmer is the recipient of more than ten prestigious industry awards for radio and video, and the prestigious Tourism Australia/QANTAS Henry Lawson Travel Writing award ($10,000) for the best North American print feature about Australia as a travel destination. 

Wilmer was Travel Editor for Central Coast Magazine in California from its inception through 2008, and Travel Editor at Las Vegas Magazine (1998 – 2003), he has also been a frequent contributor to numerous upscale lifestyle magazines including Tahoe Quarterly, and Arizona Foothills, and former Home Section columnist for the Santa Rosa Press Democrat.


Author of three books: Romancing the Coast, California Coast Getaways, and Wine Seekers Guide to Livermore Valley. Wilmer has also produced numerous lifestyle magazine features (including a five-year stint as travel editor for Las Vegas Magazine), and more than 1,500 newspaper travel feature stories. His Knight Ridder Syndicate travel features have appeared in more than 40 North American newspapers, including the Toronto Star.

His on-location shows have ranged from the Arctic to African safaris, in the wheelhouse of the Rainbow Warrior II, flying in WWII bombers, navigating a microlight above Victoria Falls, sailing around Grenada, hiking through the wilds of Malaysian jungles and exploring remote atolls and isles throughout the South Pacific. His feature, recorded live at Harland & Wolfe Shipyards in Belfast Northern Ireland, celebrating the centenary of the launch of the Titanic was the recipient of a Best Travel award from Outdoor Writers Association of California.

Recent video work includes:

First Place Award for Best Short VIdeo- Pinnacles National Park 2015.
Wilmer and his video partner, Simo Nylander produced a video for National Park Service Alcatraz Cruises 1015
In-depth video audio series for the Morro Bay National Marine Estuary Winner of  2015 "Best Outdoor Video" Award from Outdoor Writers Association of California, along with "Best Short Video" award for Morro Bay Estuary Water Quality feature
Amgen California bike race commercial 20162016 Audio Awards:
First Place "Best Outdoor Radio Feature" Saving Cecil's recorded live on location in Botswana
Second Place "Best Outdoor Radio Series" for Audubon Rowe Sandhill Cranes, First Federally Funded Wild Mustang Refuge, Heartland Shooting Range Grand Island, Nebraska. Awarded by Outdoor Writers Association of California

Professional Membership:

National Press Club, Washington D.C.
Vice President of the (SF) Bay Area Travel Writers
Board member Outdoor Writers Association of California
Twitter: @TomCWilmer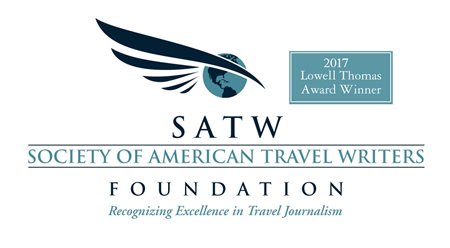 Awards and Acknowledgements 
SATW Foundation Lowell Thomas Award
 Audio Travel Broadcast 2017
 Bronze:  Thomas Wilmer, "Alcatraz Island NPS Series," National Public Radio podcast
Judges Comments: Fantastic conversations with primary sources tell the history of Alcatraz. Very high production value and a great mix of characters give multiple perspectives on the experience of life at the prison. The conversations went beyond generalities and anecdotes and gave more meaningful reflections and explanations of the past.
http://kcbx.org/post/alcatraz-island-nps-series
 SATW Foundation Lowell Thomas Award
Audio Travel Broadcast 2016
Bronze: Ann Arbor – Arts, Culture and History series
 In reviewing Wilmer's work, the judges noted that Ann Arbor is known as the home of the University of Michigan. "But this three-part work shines a light on its long cultural and military history." The use of music in the piece, the judges added, "helps drive the tone and pacing of each segment, and these sounds tie each piece together into a captivating experience to engage listeners of all ages."
http://kcbx.org/post/ann-arbor-michigan-where-live-music-thrives
http://kcbx.org/post/yankee-air-museum-willow-run-ypsilanti-michigan
http://kcbx.org/post/ann-arbor-s-historic-theaters-cinetopia-film-festival
 Lowell Thomas Award for NPR Podcast series
Audio Travel Broadcast Series 2015
Montserrat Island
In honoring Thomas Wilmer's work, the judges said: "Discover Montserrat" magnificently captured, in a three-part series, the history of this Caribbean island and its current rebirthing following a volcanic explosion. Thomas Wilmer detailed how the government is working to ensure the island remains an unspoiled rain forest paradise. The added bonus in this exciting piece was the music connection with rock legends and local personalities. This is bright and informative journalism.
'
LOWELL THOMAS TRAVEL JOURNALISM COMPETITION 2013
Lowell Thomas Award 2013 SILVER Travel Broadcast 
Gold:  Rick Steves, "Travel With Rick Steves"
Silver: Thomas C. Wilmer, "King Biscuit Blues Festival," National Public Radio/KCBX in San Luis Obispo, CA
Judge's Comments:
"This is a wonderful example of event-based storytelling that makes the audience feel as if they were actually in Helena, Ark., hearing the blues music. This ambient voice-driven piece is a refreshing listen. It was well produced and cleanly edited, but the use of natural sound throughout is what made it great."
Listen to: Part 1
The Legendary King Biscuit Blues Festival: The King Biscuit Blues Festival in Helena, Arkansas is a premier festival for blues fans as well as bluesmen from the region and around the country.
Listen to: Part 2
Join correspondent Tom Wilmer on location at the Biscuit, as he visits with blues musicians Kenny Neal, Roy Rogers, Samantha Fish, Chris O'Leary, and more.
Wilmer produced the digital media Travel Channel at KRML fm/am in Carmel, California from 2012 through 2014. KRML starred in Clint Eastwood's 1970s film "Play Misty for Me"
Wilmer's NPR.ORG Podcast won First Place Best Radio Feature 2013 for the series on wildlife in the Lower Rio Grande Valley, Texas from Outdoors Writers Association of California. First Place–Best Radio Series for "Birth of Titanic" 2012 Recorded live in Belfast, Northern Ireland). 2nd Place, "Redding-Shasta California–Best Conference Related radio series" 2012 OWAC. He was among the three finalists for the Writer of the Year award, 2012 OWAC. His Pinnacles National Park video won the 2015 1st Place "Best Short Video" at the spring Outdoor Writers Association of California Conference held at Big Bear Lake, California.
Wilmer's Digital Media  travel show "Journeys of Discovery with Tom Wilmer" is featured weekly on NPR.ORG. Listen here.
Wilmer's "Aussie Drovers" story in Cowboys & Indians Magazine won Australia's prestigious Tourism Australia/Qantas Henry Lawson Travel Writing Award in January 2007 for the Best North American magazine feature on Australia. The award included a $10,000 trip for two Down Under. Additionally, Aussie Drovers won a "Best Magazine Feature"award by Outdoor Writers Association of California in 2007.
Thomas C. Wilmer's book, The Wine Seeker's Guide to Livermore Valley, received the Best Guidebook Award, 3rd place, by the Outdoor Writers Association of California in May 2011! Visit Amazon.com for more about the book!
Professional affiliations include:
National Press Club, Washington D.C.
Outdoor Writers Association of California (OWAC.ORG)
Vice President, Bay Area Travel Writers Association (San Francisco) (BATW.ORG)
Past NPR Community Advisory Board Member for affiliates, KCBX & KSBX