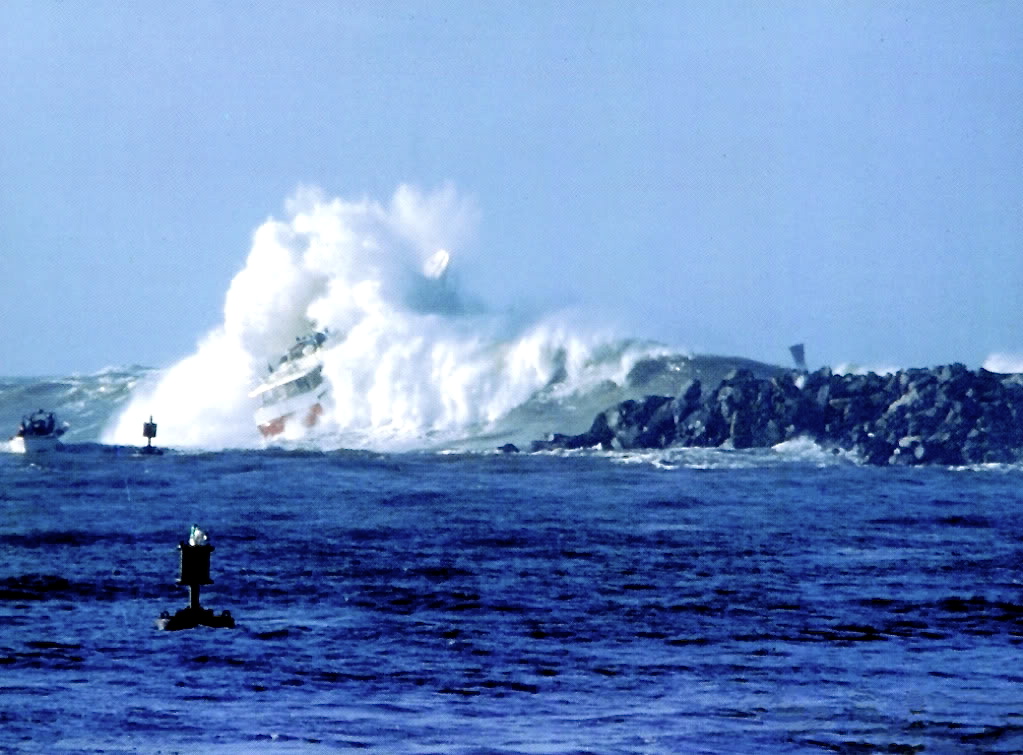 One of the most iconic images associated with Morro Bay, California is a photo of Hollywood star, George C. Scott's chartered yacht, the 84' long M.V. Mojo, being smashed by a monster wave as it attempted to leave the harbor during a turbulent winter storm, January 28, 1978.
Ignoring harbor patrol and U.S. Coast Guard's warnings not to attempt leaving Morro Bay, Scott commanded his skipper to head on out. The result was a brush with death at the legendary Morro Bay Harbor mouth.
Today, the luxury yacht M.V. Mojo operates out of Newport Beach, California as a luxury charter yacht, and it's played a supporting role in numerous television shows and movies.