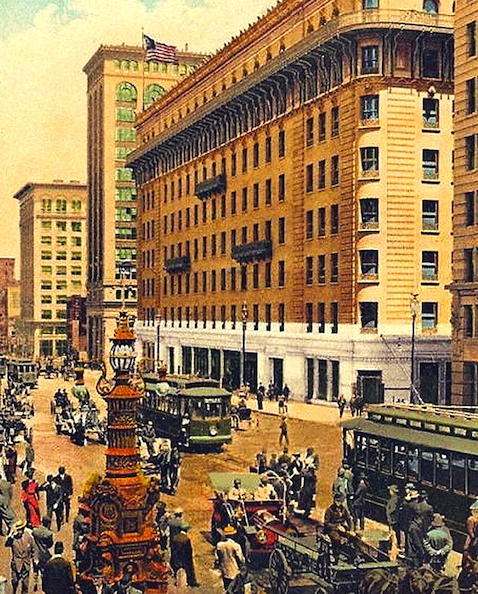 When the Palace Hotel first opened its doors in 1875 it was proclaimed the largest hotel in the world and San Francisco's first luxury hotel. Destroyed in the 1906 earthquake, the hotel was rebuilt in 1909 and the grand dame of San Francisco lives on as the city's most historic hotel and the place to see and be seen.
Join Renee Roberts as she shares the hotel's century long history that includes hosting luminaries from kings and queens, to Nikita Khruschev and the incubation of the United Nations.
The Palace Hotel was awarded the 2016  "Best Historic Hotel in America" in the 400+ room category by the National Trust for Historic Preservation. The hotel's architecture showcases Austrian crystal chandeliers, Italian marble and intricately worked stained glass.
A program of the non-profit National Trust for Historic Preservation, Historic Hotels of America only accepts hotels that have been designated by the US Secretary of the Interior as a National Historic Landmark or that are listed in or eligible for listing in the National Register of Historic Places. Additionally, the hotels have to be recognized as having historic significance and be at least 50 years old.