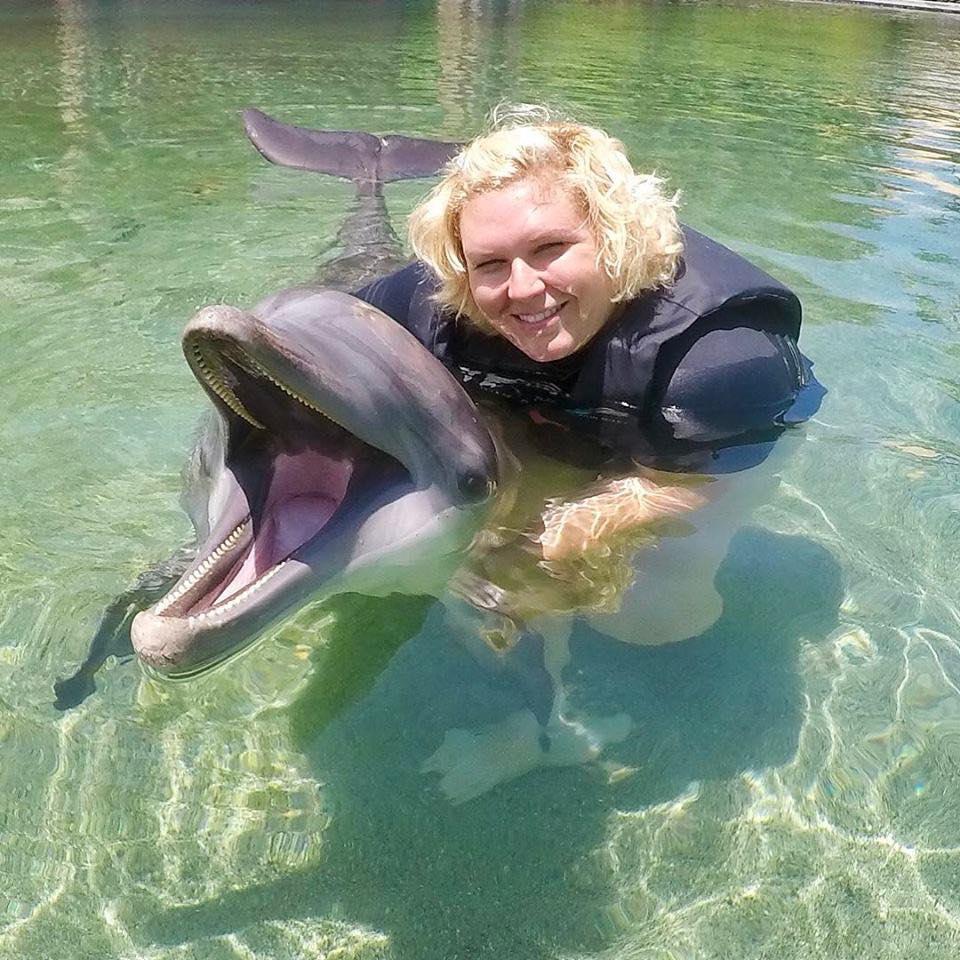 Dolphin Quest at Hilton Waikoloa Village on Hawaii's Kohala Coast serves as a memorable educational experience for resort guests. But Dolphin Quest's unsung program is educational field trips for Hawaii's school children.
Kids experience hands-on lessons in animal care, marine biology, conservation, and an exhilarating "hand-to-fin" dolphin encounter, says Jackie Milligan, Education Specialist at Dolphin Quest. She talks with Tom Wilmer about the invaluable life lessons the bottlenose dolphins teach the kids.
You are invited to subscribe to the Lowell Thomas Award-winning podcast travel show,  Journeys of Discovery with Tom Wilmer, featured on the NPR Podcast Directory,  Apple Podcast, the NPR One App & Stitcher.com. Twitter: TomCWilmer. Instagram: Thomas.Wilmer.