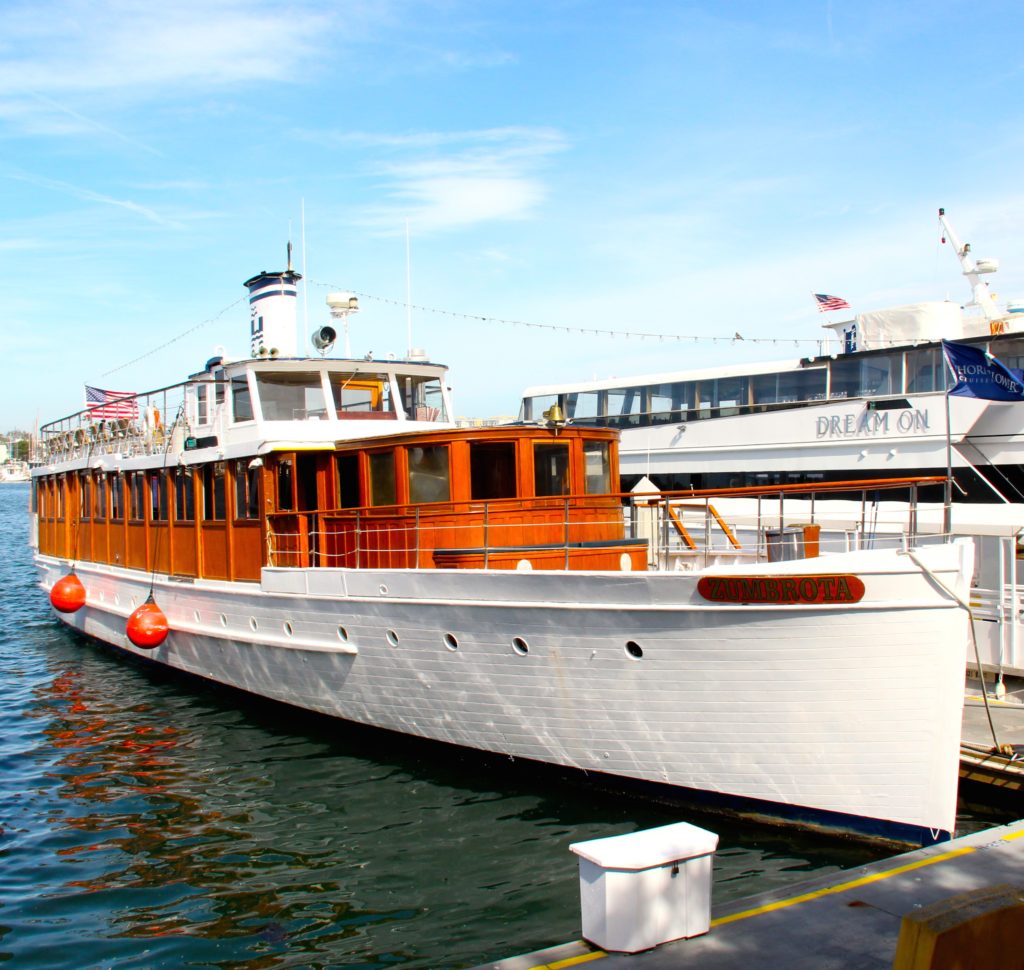 Join Captain Chuck Myers aboard the historic M.V. Zumbrota, home ported today in Marina del Rey harbor.
Subsequent to Charles Ringling's ownership, the Zumbrota was purchased by Warner Brothers Studios for the private use of starlet, Mae West.
During WWII it was drafted by the military for use as an anti-submarine vessel patrolling the Coast of California.
Today, the M.V. Zumbrota, operated by Hornblower Cruises as a charter yacht hosting up to 125 guests, is home ported in Marina del Rey.